Happy Weekend folks!
Friday is here and i am so glad of that! Its a weekend with my kiddos and looking forward to Hubby returning from working away. I see lots of yummy food in the not so distant future and maybe a few sneaky glasses of wine (after the kids have gone to bed of course!)
I wondered whether to post this outfit as its just a simple errands running, casual outfit. It got me wondering, do i only post the outfits that i feel will get the most hits/comments/nods of approval? Natural thought progression then went down that whole road of self wondering, why do i blog, am i staying true to myself, who do i blog for etc etc. Any blogger who has been doing this a while gets to theses questions every once in a while (i think?). Right now there is so so much change happening in my life i'm starting to question everything. We are currently in a huge transitional period. A fresh start for me and my family is just around the corner and i am embracing the mind set of out with all things negative, false and unnecessary and onwards and upwards with all things positive and good.
That doesn't mean i'm through with blogging, heck no! I absolutely love this wonderful community and all you lovely ladies. It just means that going forth i am going to use this little web space as a diary, a style diary yes, but it will hopefully document casual days, fancy-pants days and everything in-between. Reading back through the past years posts it made me realise this really is a little on-line diary (that i share with just a few people,lol!) and that through my outfits and small writings it has done well as a documented reminder of how i was doing at that specific point in time, a time i will never get back but it sure is good to look back on and see how far/what direction i have gone in.
Sometimes i get so consumed with blogging a certain type of outfit that is in my mind (normally pretty dresses with lovely shoes) that i don't end up posting other outfits like this one. I love my dresses and shoes and skirts etc but sometimes practicality (especially right now) overrules. This outfits not ground-breaking,it 'aint nothing special but i love it! Its comfy cosy casualness is just what i need with lots of packing up boxes for moving, running around after my monkey of a son (we're potty trainin eeek), school runs and shopping.
I will miss the views at each end of my street when we move, but i am soooo looking forward to a more central location that is a lot easier to get to work/school/step kiddos.
Cardigan: Gift from Hubby 2 years ago
Breton top & Necklace(this spiky necklace is a current fav!): Matalan
Moccasins: Minnetonka (my bestest thrift buy from Ebay, i luff them!)
Jeans: (old reliable's) Next
Do you have a favourite casual outfit ?
Do you blog about it?
Ps i forgot to mention, i have been nominated for The Mad Blog Awards 2013 ! Thank you kindly to whoever that lovely nominator was! You can still nominate now and i believe the more the better, so if you feel so inclined and would like to nominate Rachel The Hat in the fashion catagory, well that would be pretty wonderful!! all you have to do is click on the badge on the side bar or below 🙂
Todays linkies:
Kelly from Messy Dirty Hair | Lindsey from Peace Love Sequins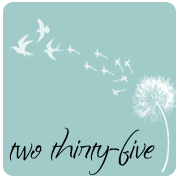 /
– See more at: http://www.longdistanceloving.net/#sthash.IZt9dDgk.dpuf