Well it sure feels swell to be back with an outfit post! I have missed posting so much lately but it has been nye on impossible. We're still knee deep in the crap that is our lives right now but we are taking a day at a time and dealing with what gets thrown at us. The light at the end of the tunnel is there, i just know it, i just can't see it yet. But soon… soon good things will happen, i can feel it in my bones!!
When Modcloth had their cabin fever sale a few weeks ago i couldn't help but snap up this chevron number! It was ridiculously cheap and i got charged no tax in the uk this time either, woohoo (small things, they are truly keeping me going right now!) When i bought it, being the non-vigilant person i am, i didn't actually spot the great big whole in the back part of the dress… don't get me wrong it's pretty and all, and i see so many people rocking the backless look, but i'm just not that good at exposing that much flesh… So i had a small brainwave by putting my vintage pussy-bow blouse underneath I could wear my dress and feel covered up. I was pretty darn pleased with the outcome!
I would just like to say that I can't write this post with out saying how completely overwhelmed i was by the amazing response i had from you, my lovely reader-friends regarding this post. Every comment and email and tweet has been read and read again, each time with fresh tears in my eyes at your loving words and kind thoughts. When i have been through a particularly low day i have read back over each comment and your words have filled me with love and hope. I really want to respond to each comment individually and tell you all how grateful i am for you. It may take me some time, so for now please know, you guys are AWESOME! You have made these dark times a lot lighter for me. You have also grounded me as i didn't actually realise how many people were going through hard times too! Sometimes i get so caught up in my own bubble of negativity that i forget that i'm not the only one having hard times, and that even though things are rubbish, they really could be a lot worse!
Sincerely, thank you all from the bottom of my heart
I will be sure to keep you all posted on the progress, but i can tell you one thing, i can not wait for a fresh start! New home, new outlook, new jobs… it feels invigorating.. Now just to keep everything crossed that everything goes to plan…
Dress and Shoes: Modcloth
Bag: Tesco:
Blouse: Vintage
Tights: i forget
So what have i missed? Fill me in on all the gossip! Are you ready for Valentines day? I think we may be skipping it this year, we're a little….. preoccupied. It is my step daughters 10th birthday on friday however, which does mean CAKE!! Yippee!!
I hope to see you all again really really soon
Best Wishes
and Happy Valentines to you all!!
xxxxxxxx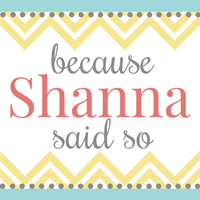 </>