I have to own up to something. When the frigid temperatures hit i am a complete wimp. All i can even think of wearing is jeans, layers and chunky knits.
When i wake up of a morning and look out the window to see a frost thicker than my mattress covering everything in site, then my mind just automatically picks out jeans, socks (2 pairs), boots, the woolie knits and a big duffel coat.
Its been hovering around zero degrees celcius all day today and there is some snow forecast for the weekend! Yay for snow! I've bought a sledge in hope that we get enough for us to make the most of the big hills we live on!
So after we completed the epic task of defrosting the car (grrr) we went off to the office where i spent the day in a cold tin unit submerged in company accounts…. oh the joys!! I have to say though the layers with my shirt and jumper kept me really warm, of which i was super grateful.. i'm a grumpy cold person!
So I don't know if you've noticed, but i'm not one to wear skinny jeans much. This is the only pair i own that i truly love. This pair from Next are stretchy and comfy and have been with me for about 4 years and i love them. However, skinny jeans don't love me. This may be a contributing factor in to why i am such a dresses girl, but these thighs weren't really made for skinny jeans. True story, i once got stuck in a pair of skinny jeans in the changing room in New Look. I.was.mortified! I then proceeded to tug and pull till they came off while ripping a rather big hole on one of the belt hoops which i was using as a kind of handle/grip in the whole pulling off process. Moral of the story… Rachel doesn't do Skinny Jeans……usually. And with that, if you weren't looking at my thighs before you will be now, hahaha! Anyway enough about my thighs.. how are you?
This is my 6 year old coat which i refuse to throw out. Paul bought it for me the first winter we were together as a thank you for all the help with the business. Crazy really, but i can still remember standing in that shop picking out a coat with him like it was yesterday.Oh how time flies!
Shirt: F&F
Boots, Jumper & Jeans: Next
Coat: Topshop
Necklace, Socks & Hat: Matalan
What's your cold weather go-to?


Ps. I have used larger images … what do you think help they eyes or hurt the eyes?
Linkies: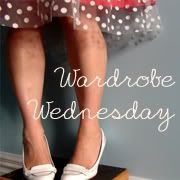 </>