Good day to you lovelies! Happy Mid week to you all! The weeks are flying by and life feels like one giant blur right now! Can you believe we are a mere few days away from December?! How the heck did that happen! I do have a love for December, for the obvious reason (yay Christmas) but it's also my birthday right at the beginning and then my step sons 5 days before Christmas. So we have a very fun month coming up. I love that Christmas brings fun but i also love that it brings rest. For me i love those few days after Christmas when all you do is veg out and at most venture out for a cold brisk walk to feed the hungry duckies! Blissful!!
Paul and I took these photos last friday. We were out running some errands and Neo fell asleep in the car, so we parked up right next to this little spot by the river and the Church in Old Llantrisant. Its next to a normally quiet road but it was just my luck that as i jumped out to take photos tons of cars appeared. The looks and stares i got were hilarious! Anyone would think i was out there naked (not a pretty sight i assure you!) everyone was rubber necking, which was a smidge awkward! Do you ever get on-lookers looking for a bit too long when you take blog photos?
Hat: Next (last year)
Cardi and Shoes: Ebay
Dress: New Look
Bag: Chelsea Girl at River Island
Scarf: I forget… :-/
Oh and note to self: don't be daft enough to sit casually on a wall that is blatantly soaking wet and leaves you with a soggy bum!
I love this location it has a river, beautiful trees, a really old church and a small cemetery.
Doesnt get much better in my eyes. The history must be incredible to this old place. I must google it and find out more! Its funny, when i was in school history lessons bored me, but as an adult i just love to find out about historical places and events. I'm really into the 40's right now… anyone have any film suggestions for me?
Have a great week ladies and i'll be back to see you all real soon!
Also keep your eyes peeled i have a great giveaway coming up over at Veronika's next week! Will keep you posted!!
Best wishes
xxxx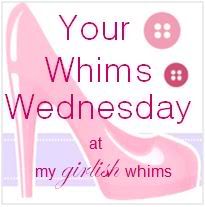 >