Well today i have some very different photos for you, it's nice to mix it up sometimes isnt it?
A change from the dresses and woodland back drops, and i actually really liked this outfit! And i also really loved how these photos came out.
We had just been out and about after work, sans kiddos, and it was just so good for the soul. A much needed break from the routine. I managed to pop to the craft shop to stock up on wool (ive started knitting again, yay!) and then we got some yummy coffees (cinnamon latte and a cherry and almond bake? Dont mind if i do!). We stopped here on our way home, it gets dark so early now, so i thought maybe we could manage some photos here. These photos look a bit edgy and urban which i Love, but we are sooo not rock n roll it was only 7pm, hahaha!
I bought these trousers about two months ago and this is their first wearing. Problem with me is, if i have a dress and a pair of trousers in front of me, i will always pick the dress. I guess im just a dresses kinda gal the majority of the time. But like i said, change is good for the soul, and these trousers were super comfy and plus i'm like your personal travelling chess board 😉
The blouse and leather jacket are both old, i really wanted to get a new (fake) leather bomber style biker jacket like this, but being on a tight budget right now it was a no no. Plus i just couldn't justify it when i have this jacket that would do the trick.I'm all about making do with what I've got right now.Do you ever make what you have fit the outfit you have in mind?
Trousers: Next
Blouse & bag: New Look (last year)
Jacket: F&F (i think at least 2 years ago)
Cat Shoes: Ebay
So then folks thats me done for another day. I will love you and leave you, hope you're having a fabulous week wherever you are in the world!
PS… I have now opened up a page and column for sponsors; if you are interested at all, please hop on over to the tab at the top there. There are two sizes and i am extremely CHEAP, hahahaha!
I will do a more clear run though of this in my next post as there will be some sponsor highlights available with large ads and other bits and bobs… but in the mean time if you have any questions please don't hesitate to contact me: rachelturone@gmail.com


xxxxxx
Wednesday linkies: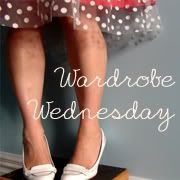 >