Hope you're having a wonderful week, and as promised i have a wonderful giveaway for you!
The Lovely people at Max C London sent me a dress of my choice. I choose this starry little number with our Bonfire night coming up i thought it would be perfect! I know most people are all about Halloween but for me bonfire night is my personal favourite. And i know this is only a British thing, but for my international readers just think Bon fires, lots of fireworks,sparklers, marshmallows toasted, Hotdogs and that amazing smell of cooked onions, all out on a cold starry November night. Its truly one of my favourites! When i was a kid my mum would always take my sis and I to the local firework display each year , she'd buy us candy floss and we would huddle together in the cold and oohh and ahhh over the beautiful fireworks. Such great memories!
This starry dress has such a great explosion of beautiful colours it is great for remixing. I've worn as many colours as i could pick out of it here, reds, purples and teal. I can also picture some tans and contrasting some mustard with it also. Lately i just want to stick mustard with everything,ha!
Can you believe these photos were taken at 3.30 and it was already feeling dark and grey. By the time i drive home from work it is pitch black. There's something about getting home when its that dark that makes me just want to snuggle up under the blankets, eat minestrone soup with chunky bread and knit!
So lovelies:
As well as donating this rather wonderful dress my way
Max C London have also very generously given readers of Rachel The Hat a fabulous £25 voucher to spend on anything they please from their website!
All you have to do to enter is:
Compulsory
*Be a follower of Rachel The Hat by GFC or Bloglovin
and then pop on over to Max C London and tell us what your favourite item is
*Like Max C London on Facebook


Additional entries for you eager beavers:)
*Like Rachel The Hat's new facebook page
*Follow Max C London on Twitter
*Follow Rachel The Hat on Instagram (user name RACHELTHEHAT)
*Follow Max C London on Instagram (user name MAXCLONDON)
Please leave a separate comment for each entry below so they can be counted up as individual entries.
Open to all, give-away will run till Saturday November 10th, 5 entires per person gives you a wonderful chance!
Here's a few things i also fancy from Max C London's site:
That moustache cardigan is calling me!!! and those pretty collared dresses.. wowie!!
Good luck!!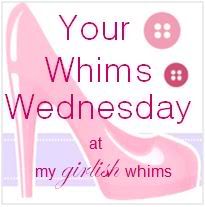 </>