Over the years I have lived in cities and large towns and small towns nestled amongst the countryside. I have been a little gypsy over the years and moved about a fair bit which makes me realise how much i love being surrounded by fields and trees and beautiful views. I guess i am a country bumpkin at heart. Paul and I long to live in a field in a beautiful detached house with spectacular views and a few sheep wandering round. With a tree swing for the kids and wellies by the back door, this is our dream.
But for now, we just have to travel a few minutes up the road for those views and sheep;)
These were taken on Sunday just gone. We went to the top of the town with the kiddos and the dog and took in the views and fresh air which is just so good for the soul.
The dog was in her element and the kids really really enjoyed it and asked if we could go exploring again next weekend. I cant wait. We have so many beautiful places around us i just want to show you them all.
Dress: Joules c/o: John Lewis
Tweed Jacket & Tights: Matalan
Boots & Bag: Next
Scarf: Peacocks
Dog photo bomb!! and captured her best side heehee!
I can i just take a moment to express my love for this dress? Yes ? Thanks! Ok, i LOVE this dress. I actually wore it three days on the trot when i first got it a couple of weeks ago (i know pee-ewww stinky Rachel, haaha!) Its just so comfy and easy going. And it has pockets which makes it perfection.
It has a really vintage-y type print of an old fashioned horse and riders on it which is so quaint. I have heard of Joules over the years but assumed it was for the rich country folk, but when i received vouchers from John Lewis this was the dress that caught my eye. Since then i have been constantly perusing the Joules website. They have some lovely stuff, lots of bright colours , comfy practical stuff and and pretty dresses too, which is great for a girl who loves long walks but still likes her dresses 🙂
Just love this place
Old McNeo looks like a Farmer 😉
Photo Bomb from Talyn, he was so funny, he kept calling himself Talyn the Hat and jumping in the picture
I fear you may see these boots A LOT over winter. Brace yourselves!
Also i have wanted a Tweed blazer for a while now. I just love how they can look smart with jeans and be remixed with dresses too. This matalan tweed blazer is the one! I swear it is sooo wonderful i have tried on a few over the past few months but didn't like how they sat, the colour of the tweed or the price tag. This one is spot on. It's been worn every day since i got it!
D'you know what though it was real windy up there, Fringes (bangs) and wind do not mix! My hair was all over the place. Vanity eh! I ended up just letting it go crazy in the wind there. Very refreshing!
When we got back i looked like i'd been dragged through a hedge backwards. I also ended up having to pick Neo up as we walked to the top of the hill, his lil legs, bless him, just couldn't make it!
I cant wait for our next walk! I think i should have been a Park Ranger or Farmer as i just Love being outdoors.
Are you and outdoorsy person or happier in doors?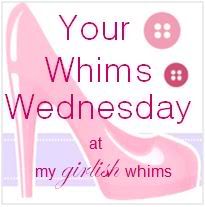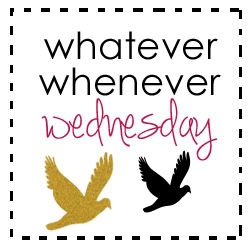 >
>