Howdy Ladies!
Paul and i took a 10 minute drive to the top of the mountain(thats not reeaallyy a mountain) after work in our little town. It truly is a beautiful spot with stunning views across the district. It was like the perfect autumnal day too, the sun was setting after a day of glorious weather and it was actually quite chilly! Autumn has most definitely arrived here!
Dress: Modcloth: Sale!
Booties: Very: 2 years ago
Jacket: Asos: at least 3-4 years ago (it has a whole in the arm, but i cant bare to throw it away)
Stripes under Dress: Dorothy Perkins: Old
I've been so good at finally getting round to wearing things in my wardrobe, that i just couldn't help but treat myself when Modcloth had their sale about a month ago. This dress was $14 which is about £8, which in my books is a complete bargain!
And with the chillier weather, the layers are back. Oh yes indeedy! Stripes met flamingos. They seemed to get on well 🙂
I'm also trying hard not to hit the 120 denier tights straight away, i figure i'm really going to need the extra warmth come the cold hard winter, so easing my way in with a 60d pair.
Ahaha! what a bizarre conversation im having with myself about tights!
I'm hoping to remix this dress through winter. I see mustard in its not so distant future, with knee boots and socks, scarf and duffel coats. Welcome to the family flamingos, you'll fit right in.
It was the most amazing sky we had both seen in a really long time. And after that idyllic setting we went and got a bucket of chicken… classy aren't we… A couple that shares chicken together, stays together 😉
Dont worry i havent forgotten the pinky promise of a giveaway. Its-a-coming!
Take care xxx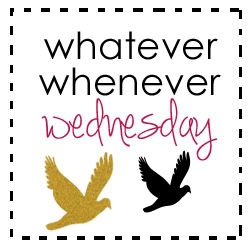 </>