Hiii ladies, how was your weekend?
Well It's officially back to work for me, bleugh! I've thoroughly enjoyed my breather from the reality that is a stressful job and now its back to the finance and back to chasing and paying the bills.
From having time off i have to work an extra day this week to catch up on myself. Jeez, when you're your own boss there isn't reeeaally holiday time as such. But compared to how i used to be i have definitely learnt to switch off somewhat.. if i hadnt i think i may have gone CUCKOO!! So on that note its nice to be here, half sane at least!
Blouse: New Look (last year)
Jeans: F&F clothing at Tesco
Shoes: Davina for Next
Cardi: Primark
Bag: Peacocks
This is one of those (quite often if i'm honest) times that i don't like these photos. So then i did the do i dont i post them shuffle and decided that yehhh i may as well. We all have off days right? Strangely i thought i looked ok today in real life, considering*!!
I thought i was having a nice-ish hair day and the colours of my chosen outfit popped nicely against our grey cloudy skies. So that makes me wonder, what do i go by? The photos or my real life view? Hmmm chicken or the egg scenario me thinks!
So i've been trying to shop my wardrobe again and came out with this outfit which has all been there for a while, some bits longer than others. I'm trying to use separates more rather than dresses, as sometimes with dresses there's only a couple of really obvious ways you can wear them, unless you count inside out and back to front, which i wont rule out.
Annyway i've chewed your ears off (eugh weird saying) for long enough.
I'll be back soon as its Everybody Everywhere time again. This month its monochromatic… i mean seriously?! all one colour, surely this is not possible? I have to say for me this is a TOUGHIE!!You know me, the more colour the better. least i have shades of… to play with! Oh a challenge.. i accept!!
See you all very soon and have yourselves a corker of a week!
xox
* considering i had the silly dog in bed with us as we had a massive thunderstorm . The poor old girl was terrified. So she slept in bed between us, but with every clatter of thunder she'd jump and then go crazy. I was juuusst nodding off to sleep and the thunder boomed, before i knew it i literally had a dog on my face!! Obviously my face must be a very safe place as she would not move… Needless to say im very tired and praying there's no thunder tonight! Bizarre really, if aint the kids its the dog!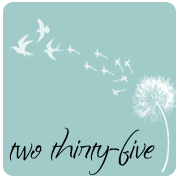 MONDAY MINGLE