I apparently wear mine on my dress!
Well as a shoe loving girl a dress with shoes on couldn't get more perfect!
When i first received this dress from Oasap i wanted to wear a pair of orange and blue shoes to match the ones on the dress. But i didn't have any. So, I've realised, when i don't have something that matches exactly i just tend to throw every other colour at it and hope for the best. I mean the more colours the better right? When an artist is painting he doesn't say i can only use this one colour (or he might depending on the artist i s'pose but that kinda steps on my point!) so the more colours the better in my books!
Dress: c/o Oasap
Bag & super old shoes: River Island
Various bits of jewellery from all over the place 😉
So it's BOILING here! 26 degrees c to be precise! and LOVELY it is too. I've realised when it's this hot i can't obviously do layers so i try an add cute little accessories here and there. a hair band, bangle and ring is as much as im gunna be able to make any outfit "interesting" and even this all felt like too many clothes. When its hot, do you keep it simple or what do you do to add interest?
PS this also happened… eeeeeekkkk! i made it to print! Bust magazine's fall edition 🙂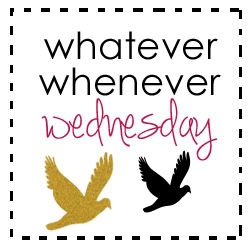 >