Happy half way through the week all! I can almost smell friday, haha!!
Hope you're having a super lovely week so far, mine has had some chilled moments and some super stressy moments, but you take the highs with the lows i guess!


Jumper: Joe Browns
Indigo/ inky coloured jeans: Tesco
Boots: my mum kindly picked them up for me from Matalan and were marked down from £20 to £2!!!
Scarf: Peacocks
Hat: New look sale £2
Gloves: Tesco
And look i had the most wonderful visitor today!
can you see the snow on the hills behind? that's about 15 minutes up the valley by my house…


Holy guacamole its freezing lately, literally -6 degrees Celsius! there were icicles on the bottom of the cars today and i felt like i couldnt physically function properly as i was just cold to my core! i have a question for any fashiony type bloggers who post in cold weather… how do you do it?? all i want lately is my pj's a hoody and my slanket!
The above outfit looks lumpy and wrinkly but it was warm and i needed that today.. i had 4 layers on my top half and needed each and every one!


It was so lovely getting out at lunch to get these photos today(possibly worst time sun wise to take pics but hey ho), the horses (or jee jee's as Neo calls them) were so beautiful. This is a place i drive through a few times a week, since i've moved to this neck of the woods this is one of my fav places to drive through.. you often have to stop for cows crossing the road or horses bums sticking in the way…so its not a recommended route if your in a hurry, but very picturesque.


Right peeps, i will see you closer to the weekend!
Take it steady
Rachel
x o x
wednesday is a great linky day:


http://i947.photobucket.com/albums/ad320/yourmemoriescaptured/RealStyleButton1.jpg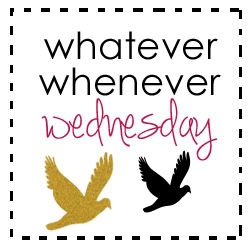 http://www.momtrends.com/2012/01/wp-content/uploads/2011/07/Monday-Mingle-Button150.png