Hello lovelies, how's the weather with you?
Well yesterday me and my lovely sis had arranged to go to a lovely town called Abergavenny to go search for some vintage thrifted goodies… All was going well, we had coffees and been in some lovely shops and both bought ourselves a few little things (dress for a fiver and some new wool and knitting needles for me!) and then the snow came, and came, and came some more. Now my sister lives a good 45 minute drive from my house, and normally the valley i live in (Rhondda) gets horrendous snow. I literally live on a hill surrounded by other steep hills, when it snows there is no getting in our out of my town.
So we made it back to her house at least and we weren't stranded, but i wasn't going anywhere anytime soon.. Chinese takeaway, a film, cuddles with my nieces and a sleepover was what came next 🙂
I eventually got home this morning after a pretty scary drive, but all safe and sound thankfully!!


Heart Jumper and dress: Next
Leggings: Matalan
Boots: New Look
Belt: from another dress
Now when i got home and showered and changed this morning, for some reason i picked a heart dress and i heart jumper… maybe its all the Valentines messages around this time of year, but i do like to dress occasion appropriate! So yes, a heart dress, with a heart jumper and the third heart? My amber heart necklace which was a wedding gift off my hubby on our wedding morning…
It's funny when i looked down at the outfit, once on, i wasn't sure i liked it. Looking at the pics now though it's nicer than i thought it was, which is always a good thing…
Well lovely peeps, hope you've had wonderful weekends, whatever the weather.
Take Care
Rachel
x o x
check out these lovely link ups!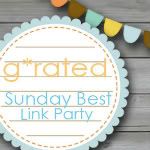 http://www.bonbonrosegirls.com/2012/02/monday-mingle-spring-shoes.html

"