Hello lovlies… Hope you're all having a good week… friday is almost upon us woohoo!! another working week done!
its been another hectic week. Hubby's birthday on Wednesday, which my lovely mum babysat on the tuesday night so we could go out to a restaurant. and let me tell you we feasted like a king and queen!! i still feel full two days later….
Since then ive been playing catch up as we were dirty stop outs that didnt get in till 1am on a school night! which is unheard of for us. needless to say im still shattered!(aren't i always?!lol)


anyways.. on to the outfit, my outfit for work today


I didnt realise how short this dress was when i bought it online at modcloth, but i love it regardless… it is definitely a dress for work or a day when its a sit on my bum all day kinda day.. no bending down to pick up Neo in this one thats for sure, cos let me tell you i can't bend like a laaddiiee like im supposed to!


Coat: M&S about 3 years ago
Cardigan: Tesco
Dress: Modcloth
Tights:? a place that sells tights possibly?
Shoes: Poetic Licence via Very
yeeehhh im back on the colours. and the shoes…well they are my most favourite shoes at the mo. comfy and have a puurrddy lil flower on, and they go with so much!
Think i may remix this dress with some skinny jeans for security of my dignity (and my underwear 😉 which could be quite nice.
i managed to get hubby to snap these pic's between rain cloud downpours… its been like it for days. Ive been wearing clothes (thankfully) but no chance for piccies.


This weekend to celebrate hubbys birthday (he's like the queen, he gets to celebrate twice the lucky bugger!lol) we're going bowling with my sis and bro in law and the older kids, and nanna gets to look after the baba's.
Good job i didnt wear this outfit bowling…. well maybe i could have mooned the pins to fall down ;o)
Now what do i wear bowling? any ideas??


I'm off now folks… but i will leave you with pics from hubs birthday
look at that little face smiling behind the dummy, his fav thing to do, read books(neo that is, paul…unless its on an xbox hes not so big on the reading).
reading dada a story, and the story goes according to neo
"ah bah bah bah bah"
eating one red velvet cupcake and one dairy free muffin
here one minute, gone the next…and he loved it!
Well take care all, I'll be back soooon!!
lots of love
Rachel
x o x
ps linking up with: lots of lovely ladies all on these linkys… sharing is caring, right 🙂
http://www.bonbonrosegirls.com
"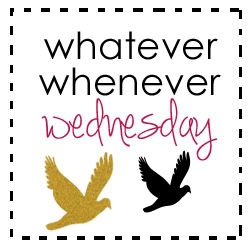 chheeriiooooo !!