Hey lovelies,
Nice weekends? Mine was spent attending childrens events. Mia had her big athletics comp (which she brought home two huge trophies...that girl is lightning fast!!) and then a children's karaoke party. I went to sleep at half 9 last night as i was so pooped! This rock n roll lifestyle is hard work i tell ya! One nice thing was that whilst the girls were wailing karaoke style, me and paul snuck off for a quick meal together. Ed's Diner was delish! It was dry for once and i thought warm, but man was i mistaken! And that damn wind meant that half of Cardiff got to see my knickers which just so happened to be big old red Christmas panties! (in my defence i was rushing getting ready this morning and plus they are
the
most comfy pair!)
Dress & belt: (old) Closet via
Dorothy Perkins
Cardi:
Tesco Clothing
Bag:
Matalan
Shoes: Peacocks
Necklace: Vintage
Milk Bottle Legs: c/o British Weather!
Oh my!! Could my legs BE any whiter? oh sun please come visit soon, looking at those milk bottles up there is depressing! it may be time for some fake tan. Having said that, the legs are well and truly put away, its chilly. And i know lots of you are having a massive heatwave at the mo, and i would like to offer up a weather swap with you!
This dress is from Neo's birthday last year (yes i bought a dress for me for my sons birthday, i wanted to look like a pretty hostess for his party... any excuse for a new frock, am i right?) and i've only just started wearing it again. Infact it's only it's 3rd ever outing. i don't know why, its lovely!! teeny tiny scattered hearts and bright colours, what's not to like.
And im back to the well and truly tried and tested, cardi, dress, flats :)
I see trousers and boots in my near future with this weather though (ok enough about weather already right!)
So shopping my own wardrobe is good! i wonder what other goodies i can dig out!! :)
Wishing you a super lovely week all!
xxx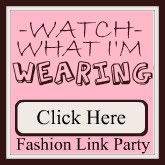 Monday Mingle