'Ello all!
Monday blues anyone? I've had a lovely weekend at the in-laws and we're all back home now ready to start the week all over again. And you want the good news? The weather man said its gunna be sunny and warm, maybe even HOT!! Yup thats right, after being cold since probably last September there is the possibility of some warm weather and with warm weather comes some summery clothes! I'm not counting my chickens just yet though, but fingers crossed. (enough about the weather already? yes? ok.)
Ain't she lovely!!
I saw this and thought, my my my! I love red and mint. How lovely! I didnt have a red skirt (which if anyone has a link for one please inform me as i've been looking for a red skirt for ages!!) and my version is kinda reversed!
Apart from the shoes which are old :)
I don't own many blazers (actually just one other that's kept for really formal events which i avoid at all costs) So this red blazer is new for me. I like it!! i like it a lot. I envisage lots of wear for it in it's future!
I also like how this outfit turned out thanks to the lovely inspiration. I was comfy and felt well put together in a smart casual type of way.
And finally, as pinky promised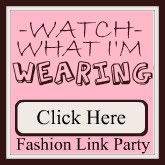 Monday Mingle